Harvest Reporting
It's all about the data - data you can take to the bank after harvest! The good news is the Unverferth UHarvest Pro system connects with the Raven Slingshot online data manager to save, store and send your complete harvest reports in just a few clicks!
Slingshot
Cloud Reporting
Slingshot is a secure, first-of-its-kind, web-based system that lets you send, store and share your harvest data. Using the free UHarvest Pro app, you can easily send files from the field on a mobile device with cellular connection to your Slingshot account.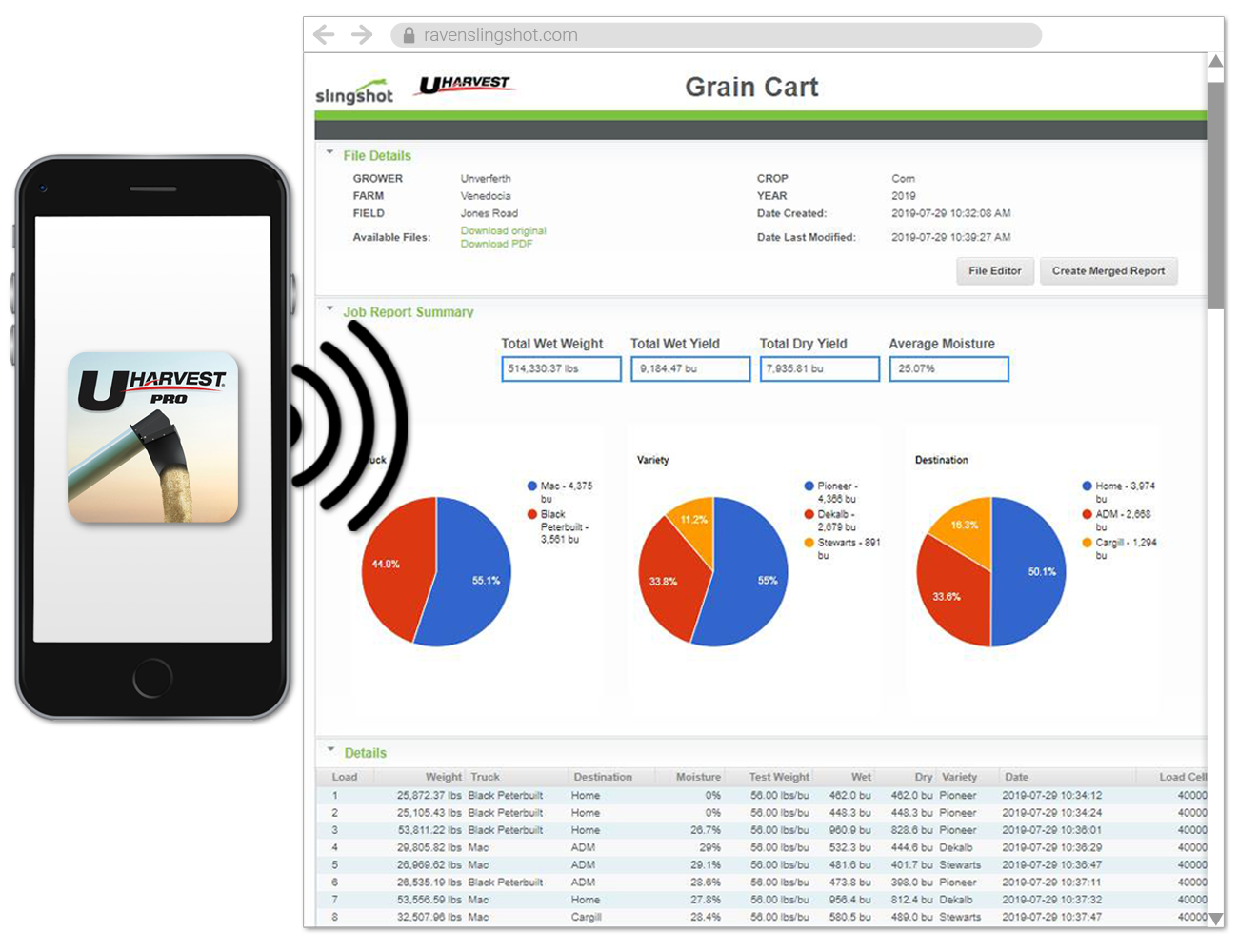 Secure login and complete control of your data

Account access from any device with an internet connection

Harvest reports in a few clicks, including merged reports

Reports are generated by pre-loaded crop types with the ability to add up to 5 custom crops

Dry bushel count with moisture readings from the optional moisture sensor

Easily send a PDF report file to your crop insurance agent or any trusted business partner

Easily export to Excel format for additonal reporting options
Mobile Device
Data Transfer
Harvest is over and you have loads of valuable data that you've collected. Now what? With the UHarvest Pro system, you can quickly and easily send your data to the Slingshot data management cloud system, which allows you to easily create reports for crop insurance providers. Send your data to the cloud daily, or bring it all at one time when harvest is over. It's easy to do and completely up to you!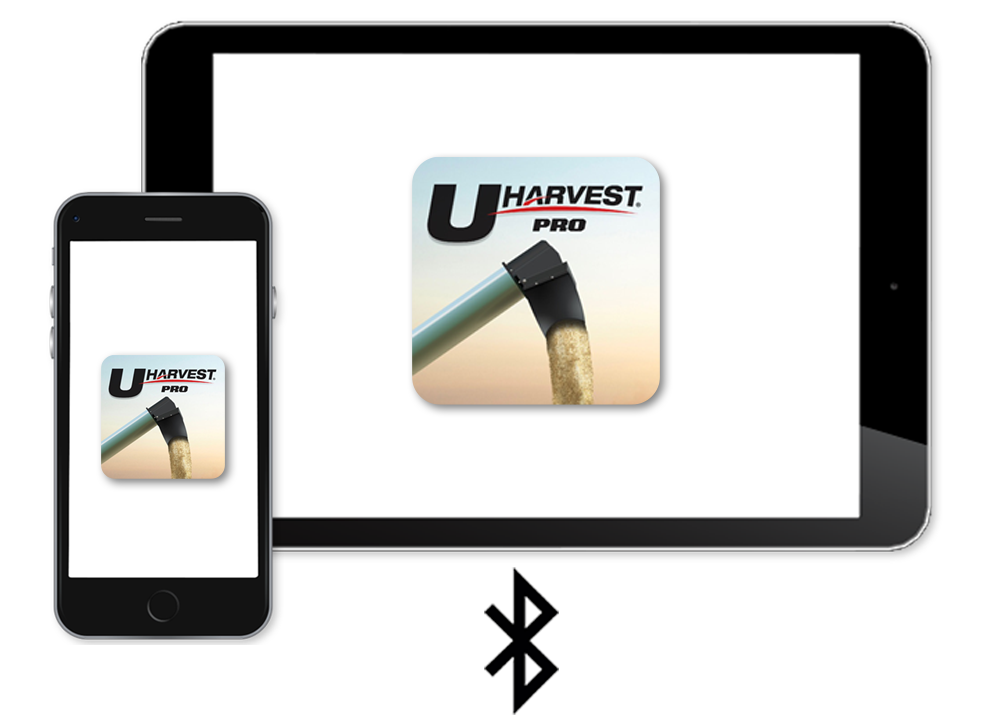 Download the free UHarvest Pro app available on Android and iOS mobile devices

Connect your mobile device to the Bluetooth signal provided by the GCM mounted on the grain cart

Connect to your account on the mobile app using your Slingshot access key

Select the files you would like to upload and send

Anyone with an internet connected device can see the harvest data in Slingshot and view reports